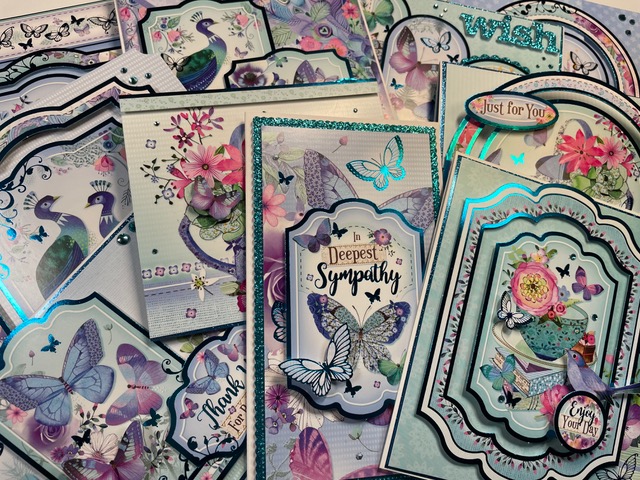 Brilliant Blues
Beautiful Designs in Brilliant Blues—these cards are Blue-tiful!! Hunkydory has done it again with a majestic collection featuring exquisite imagery delicately embellished with incredible electric blue foil throughout. The spectacular imagery of beautiful peacocks, butterflies, flowers, a teacup, a bouquet, a window box, presents and a cake are all enveloped by stunning electric blue foil borders and twinkling accents. Of course we have jazzed it up with even more blues—glitter papers and blue rhinestones will embellish the TEN all occasion cards we will create together! And you will have enough leftover to make at least another 2 or 3 or more cards!
This Virtual Facebook class will be limited due to product availability so done delay—we would be blue if you missed out! Designed by Deanna $40
This class is offered as a live virtual class on Saturday August 7th at 10am! This allows you to participate and interact if needed as well as ask questions and follow along safely from the comfort of your home. When the video is uploaded after the live session you can return to watch over and over again.