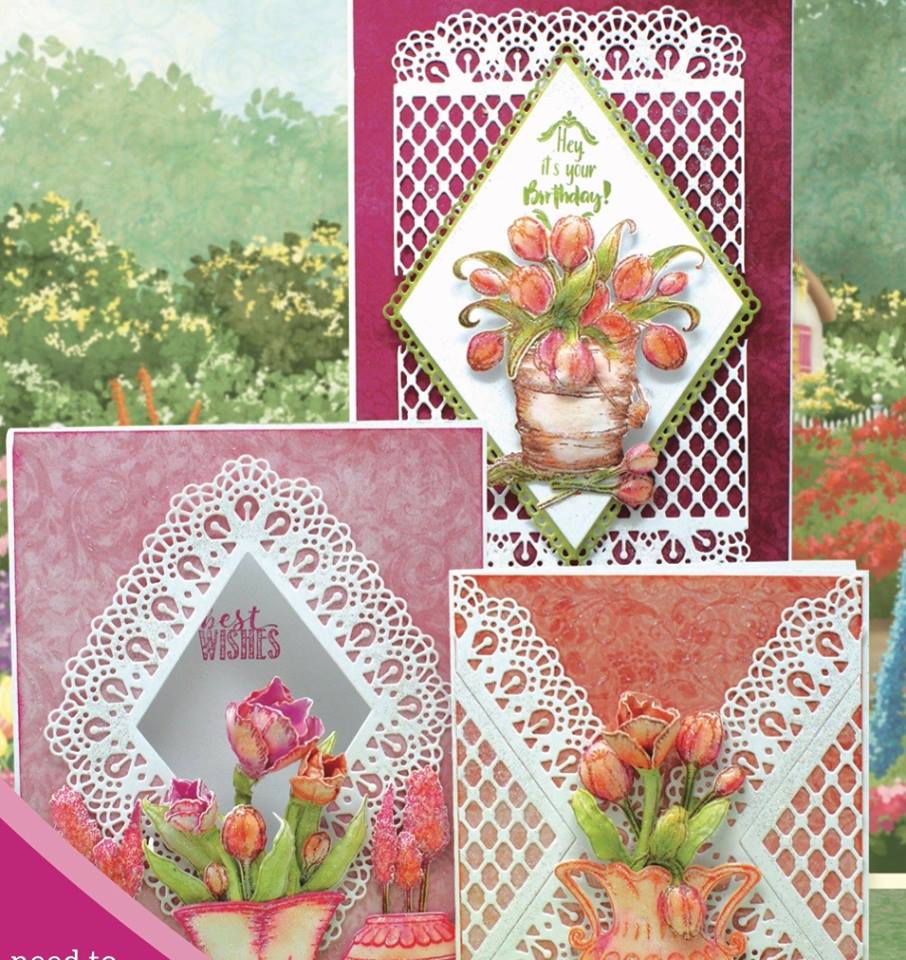 We are thrilled to announce we have partnered up with Heartfelt Creations to offer you a fun and unique class experience in the New Year!! Emma Lou from Heartfelt will be teaching this class to you in our classroom via online access! You will see her demo and make the cards right along with you–and she will share all types of tips and techniques to ensure your cards are as beautiful as hers! What an exciting opportunity to learn from one of the leaders in our industry! And the best thing is we can pause and rematch any technique we would like–we are in control of the timing of the class so it will be smooth for all! We have limited quantities of class kits available and it will sell out so please don't wait to register! $32
**This class does require you to bring inks to do your coloring of your project pieces. Emma Lou recommends the following along colors, OR something similar, along with flower shaping tools: Tiger Lily Archival Ink , Vibrant Fuchsia, Archival Ink, Leaf Green Archival ink, Bright Tangelo Archival Ink, Sepia Archival Ink.
All will be available on the day of the class so you can get your class discount!